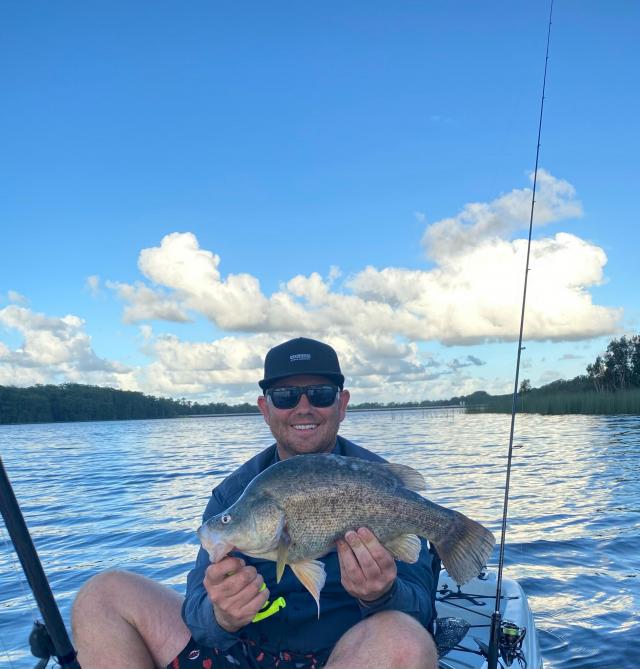 Tackle the world of Noosa
Well, as the title suggests, it was once again a big week of weather. It's really about having your gear ready to go at all times, being ready to make sudden changes to plans once released. Biggest tip is to have cell phones with local radar so you can see storms moving in or have your marine radio on and listen for weather updates.
Once out, anglers certainly landed big Spaniards at 15kg and cobia around the 7kg mark. The reef fishing was excellent with charters on big nannygai, snappers, sweetlips, cobia and trout. Double Island was popular before the weather turned with the local reef of Sunshine, Halls and North a short distance from our home.
It looks like floating pegs and dragged hardbodies get bitten with Rapala X-Rap 30 and Nomad DTX 140 working well in a spread. Some anglers prefer to trolling at high speeds, which makes the Nomad Madmacs the perfect lure. High-speed trolling is believed to prevent total bites, so if this is you, try increasing your speed or using a small amount of line.
For anglers who enjoy trolling with large dead baits, we now have a Whole Bonito Return which is one of the best trolling baits for Spanish Mackerel. Pair them with a custom gang hook rig or buy a pre-made one when the weather breaks.
Surf fishing should start kicking in late next week as we head into the full moon the following week. Many fish will begin to feed aggressively during the neap tide growth phase, and this applies to all areas including the estuary. Be sure to fish as light as possible with an ideal weight of 6-8kg as the swell sweep will be high. If you're looking to rewind an alvey, Platypus Lo-Stretch is our choice with its reduced diameter and increased sensitivity.
The Noosa River was starting to clear up and there is bound to be a small push of cold weather from upstream. After the weekend things should start to calm down with more bites to come. Around the mouth, the early morning low tides will give you the opportunity to fish in the clean tidal waters. Have lightly weighted baits and soft plastics so they look more realistic. The new color range of Squidgy paddle shrimp looks great with whitebait, an ideal color for big flatties. You can always expect to find flatties lurking around here with whiting and bream lurking in the deep gutters. If you want to try a different area, the dog beach will be quieter now and there are plenty of snags for those on boats. These fallen trees are some of the best structures in the lower estuary and are sure to hold big fish, including trevallies, if you can reach them. This area is a must for weedless soft plastics like the little Zerek live flash minnow as it is streamlined and has a great side profile.
Upstream you can try around the ski run and even between lakes for trevallies and jewfish, but if you catch catfish you have to go down the river. Catfish are a classic sign that the waters are too cold. Noosa tends to clean up quicker than other systems and if dirty consider strong smelling baits like skipjack, frigate tuna, slimy mackerel and mullet. For lure anglers, nothing beats the smooth vibes and with hundreds to choose from, you can definitely find something to suit your tastes.
Fresh waters are overflowing again from the steep falls mid-week. Just like the week before, cool can burn one day and cool the next. Make sure you have at least two rods up and ready to go. You should have a TT Vortex spinnerbait on one and a 3 inch weedless rigged Keitech easy shiner for those times when you suddenly see schooling bass on your sonar. If you are surface fishing, try all the bays where the wind is blowing and work all the snags in that area only after you have worked it well.
Now for all the latest information log on to www.fishingnoosa.com.au for up to date bass and fishing reports, don't forget to head to Tackle World Noosa, Noosa Boating and Outdoors and Northshore Bait & Tackle at Marcoola for all the right gear, bait and tips to get you caught. Be sure to follow us on Facebook and remember the tight lines and curved spines!