This Boeing 757 VIP is available for charter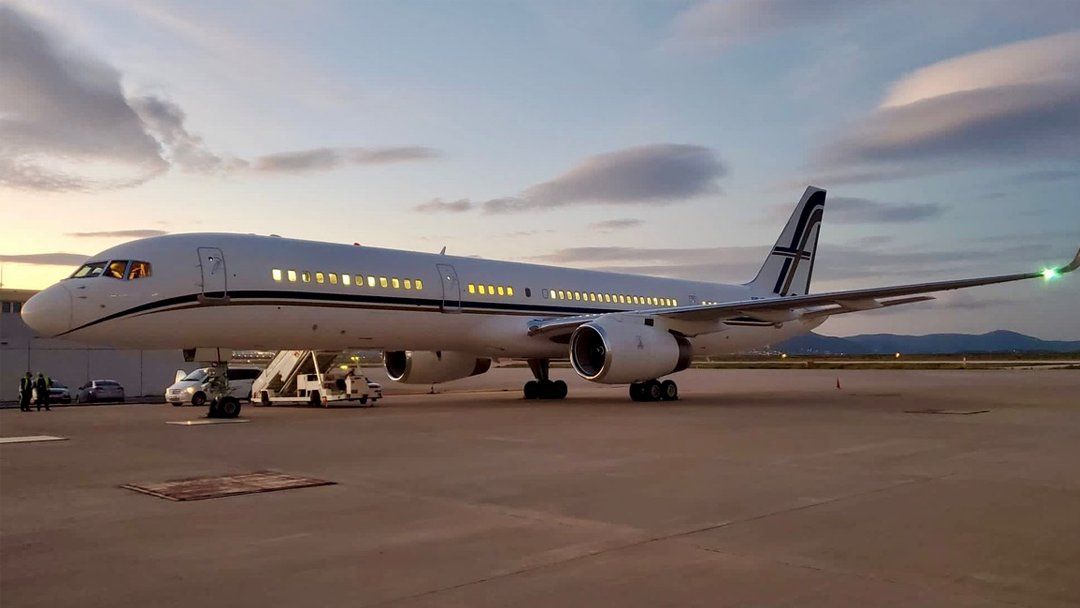 Global aviation services group ACC Aviation is partnering with Perigean Aviation to become the exclusive sales and marketing agent for one of Boeing's most popular jets. The Boeing 757 will be operated by Freedom II and is configured with 62 VIP seats to carry passengers and baggage on routes of up to 5,200 miles.
The aircraft in question, a Boeing 757-200, is registered in Bermuda (VP-BBE) and will be available to customers worldwide from mid-July this year. The jet previously carried players like Liverpool FC, the United States Women's National Soccer Team and Lady Gaga. Phil Mathews, CEO of ACC Aviation, expressed his enthusiasm for the new venture:
"Taking this aircraft is a great opportunity for our growing team of aviation professionals across our business. The charter industry is experiencing incredibly high levels of demand for private jets and large commercial airliners, and this aircraft has consistently served customers in both markets.
"ACC Aviation has a truly global network of partners built up over 20 years, and we are delighted to bring this unique aircraft to the charter market."
If you're wondering about the airframe, it was originally delivered to ATA Airlines (American TransAir) in September 1999. The 22-year-old aircraft also spent time with Air Bashkortostan in Russia, before starting its VIP life in 2008 with the Greek operator. Gain Jet Aviation. It was registered to its current owner in December 2021.
A spacious and luxurious interior
The Boeing 757 is a solid workhorse for Delta Air Lines and Icelandair and offers impressive range, cargo capacity, cruise speed and cabin living space. This 62-seat configuration allows larger groups and those with heavy equipment to enjoy a private charter on a commercial airliner that will be available to both the broker market and direct customers.
The cabin interior is divided into several distinct sections, including a galley for crew and meal preparation as well as several living and seating areas for passengers. Club Class seats feature in-flight entertainment systems, a 52-inch pitch and 140-degree recline for added comfort.
The cabin has a double bed and a large private bathroom for more privacy. Photo: ACC Aviation
The aircraft also contains an onboard cabin with a double bed and a large private bathroom for customers.
What the future holds for the Freedom II 757
ACC Aviation expects demand for the aircraft to be high and has assembled a dedicated charter team to manage and market the aircraft, many of whom have worked with this specific aircraft. The Boeing 757 is a very versatile aircraft in general and has a variety of uses in charter and commercial capacities.
The plane can fly for 9.5 hours, reaching most of the world thanks to its ETOPS certification allowing it to fly on transatlantic routes. The aircraft also has a cargo capacity of 10,000 kg (22,000 lb), which is equivalent to around 350 bags. Jamie Harris, President Americas at ACC Aviation, pointed out that the aircraft's unique features appealed to both traditional VIPs and larger groups such as tour groups and sports teams:
"We are seeing firsthand in our day-to-day work the urgent need for more VIP airliner capacity, as sectors that typically charter increasingly fly, and others that have not flown for two years are planning tours again. "
"Many of our team members have fond memories of this great aircraft, and to be part of the group that is now reintroducing it to the market is a privilege."
The aircraft's seating options offer a flexible range of uses from groups to sports teams. Photo: ACC Aviation
Sports team charters are also on the rise ahead of this year's 2022 FIFA World Cup in Qatar. The large amounts of space and seating allow players, coaches, staff and media to travel on a plane with in-flight catering options.
The Boeing 757 has also seen renewed interest from Northern Pacific. The startup airline seeks to replicate the business model of fellow Boeing 757 operator Icelandair, offering nonstop connectivity for residents to visit Asia and the lower 48 U.S. states. The airline will also incorporate stopover packages to allow customers to explore the northernmost US state before continuing to their final destination.