The most dramatic and shocking boat trips yet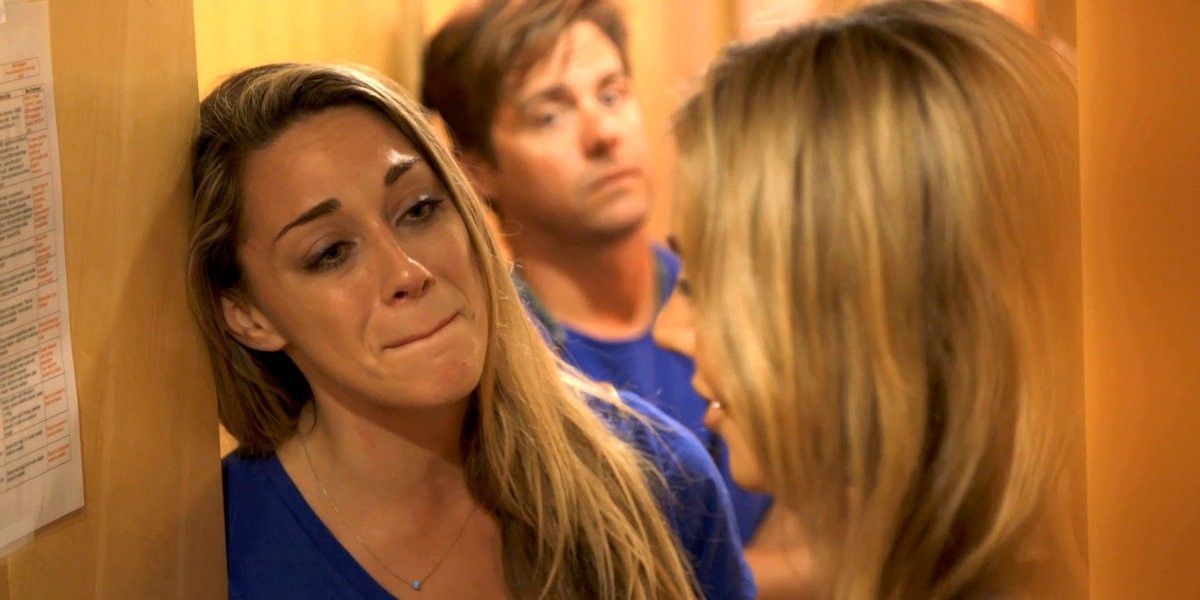 On Under Deck, at least one crew member makes a spectacular outing every season. When the rules are broken, boaters face the consequences of Captain Lee.
The Bravo series Under the bridge Always features a lot of drama, and it's time to talk about the boat trips that really got a reaction from viewers. Only strong yachts survive, and at least one crew member leaves the boat each season. When the rules are broken, crew members face consequences. Those without thick skin and a consistent work ethic are awarded plane tickets from Captain Lee Rosbach.
All of the Under the bridge crew members live and work together in a confined space. It can be extremely stressful and cause a lot of friction on the show. Long hours and demanding customers can make yachts emotional and unpredictable. When unable to handle the pressure, crew members sometimes let their feelings get the better of them. They may decide to quit or be sent home because of bad behavior. Sometimes they get the boot because they don't do their job.
Related: Under Bridge: Chef Rachel Broke Up With Ex-BF Vincenzo To Film The Show
Some of the cast getting off the boat are happy the drama is over, while others look bitter because they've been asked to leave. Fans love to watch the reactions as they unfold on screen. Whether an outgoing actor is happy or sad, he leaves the yacht and changes the whole dynamic. Now it's time to watch Captain Lee's shocking boat trips Under the bridge season.
CJ LeBeau (Season 1)
CJ LeBeau was a free-spirited second engineer on Under the bridge season 1. He was constantly in hot water with his first officer, Aleks Taldykin. While the guests were on the boat, CJ decided to go for a swim on the side of the superyacht, Honor. He brought the third stew Samantha Orme, in which he had a romantic interest. Aleks caught the two yachts drinking beers on the charter and hanging out together without asking their superiors first. He gave them an ultimatum to accept reduced tips or get away from the boat. While Sam chose to stay, CJ grew tired of the strict program rules and sent home.
Chef Leon Walker (Season 3)
The Under the bridge Season 3 boss Leon Walker hasn't been liked by the team from the start. The stubborn chef had communication issues with Chef Stew Kate Chastain the entire time he was on board. During a late shift, Leon was sleeping when a fire broke out in the kitchen. Third Stew Raquel "Rocky" Dakota was preparing a pizza for the guests when flames erupted from the oven. The fire alarm went off, but it wasn't loud enough to wake the sleeping Leon. Captain Lee was exasperated and sent the chef to pack. The captain reproached him for not keeping the clean kitchen on the motor yacht, Eros. Leon was replaced by Chef Ben Robinson, and this change made the crew members much happier.
Caroline Bedol (Season 6)
Caroline Bedol struggled as a third stew on Under the bridge season 6. His paranoid tendencies did not allow him to last long on the superyacht, My Seanna. Caroline started the season with a cold and developed a foot injury soon after. Kate Chastain accused her of being lazy and faking her ailments, which angered Caroline. The third stew was also criticized by Kate for wearing a sweater that did not match the dress code of yachties. Caroline couldn't work as fast as the other yachts, which was a major drawback for her.
Related: Under Deck: All About Former Flight Attendant Caroline Bedol
As the season progressed, Caroline grew fed up with Kate's requests. During Caroline's last few days of rental, she locked herself in her room and cried as Kate and the second stew Josiah Carter laughed at her. They even purposely played loud music outside his door. Caroline finally gave Kate "two days notice" tell her boss she was leaving My Seanna for real. Captain Lee was not happy that she left on such short notice as he would have to replace her with a new stew as soon as possible. However, he respected Caroline's choice and didn't want her to be unhappy on the boat.
Chef Rachel Hargrove (Season 8)
Chef Rachel Hargrove was an interesting crew member who joined Under the bridge on season 8. His food was a hit with the guests, but his personality didn't match the crew. Rachel was still intoxicated and acting in public places, which was embarrassing for the rest of the team. When the chef sat down with Captain Lee and boss Eddie Lucas in a preference sheet meeting, future charter guests had high maintenance demands.
Rachel panicked and had a few choice words for the captain. Her reaction went viral on social media when Season 8 aired. Rachel knew there was no way she could give guests everything they asked for, and she was in shock. She immediately went out My Seanna without explaining to anyone. The next day, Rachel returned and apologized to Captain Lee, begging to get her job back. Since he knew he wouldn't find another chef as talented as Rachel, he forgave her and let her stay on board for the rest of the season.
Elizabeth Frankini (Season 8)
Elizabeth Frankini started with hope the Under the bridge season 8. During one of his early days on My Seanna, Chef Stew Francesca Rubi promoted Elizabeth to the second stew. She was impressed with how she was doing so far. Elizabeth may have let the promotion go to her head because it has started to slack off. The second stew did not accept the constructive criticism of Francesca and refused to perform the tasks assigned to her. During the night shifts, Elizabeth forgot to check in with the guests. She even created a dangerous "mustard gas" solution in the laundry room.
Related: Under Bridge: What Happened To Elizabeth Frankini After Season 8 Ended
Deeper into the season, Elizabeth's Under the bridge the experience continued to worsen. Francesca was frustrated and demoted Elizabeth to the third stew station. Elizabeth was hurt by this and started chatting about her Chief Stew to the other crew members, including Chief Deck Seaman Izzy Wouters. Elizabeth started a "boatmance" with Deckhand James Hough, and this relationship distracted her from her job. She slept in the guest cabin with James without permission, which was the last straw for Francesca. The Chief Stew gave Elizabeth plenty of chances but ultimately fired her because she had had enough. Despite Elizabeth's pleas to stay, it was time for her to leave. However, she hasn't missed much as the remaining charters have been canceled due to the COVID-19 pandemic.
The series is like a revolving door because there are so many different types of Under the bridge crew members. When a small group of boaters spend weeks on a boat, it's hard to predict who will get along. Some crew members can get through the charter season, while others prefer to retire when the going gets tough. While it can be heartbreaking to see a member of the team leave, their dramatic departure is usually a great reality show.
Next: Under Deck: Kate Chastain Gives Her Opinion On New Chief Stew Heather
Under the bridge airs Mondays at 9 p.m. EST on Bravo.
90 day fiancé: Liz's ex-husband explains why she chose Big Ed over him
About the Author