The fish still bite despite the winter breeze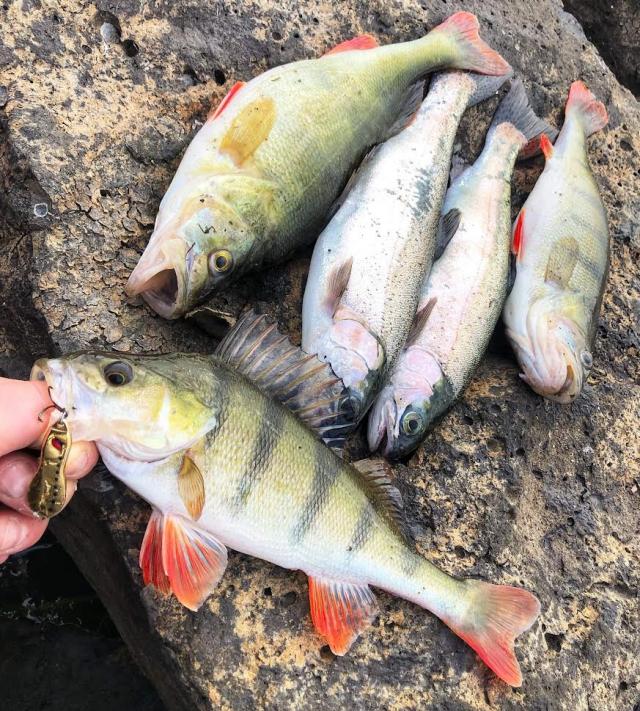 On the bite of Peri Stavropoulos
The windy and cold weather certainly made it difficult to find motivation for a fish, but for the sharp angles there was excellent fishing on offer.
The inner port of Corio Bay still catches very well Australian salmon snapper and trevally, with land and boat anglers finding plenty of fish. Salmon can quite often be spotted on the surface terrorizing small baked fish in the bay and quite often you'll find a pink snapper sitting below picking up the remains. The Berkley 3 inch electric baits are again a very popular lure for both species of fish.
King George Whiting and squid continue to do extremely well on the Bellarine Peninsula from Clifton Springs to Queenscliff, all holding large numbers of fish. Again, as whiting bites best on the tide, pee or fresh squid was the bait and a bit of burley in the water was certainly a key factor in a good success. Catch limits are offered with quality fish including fish over 42 cm.
Offshore Barwon Heads is always ablaze with gummy sharks that seem to be everywhere with plenty of reports with great fish on offer. Anchor or drift fishing was very successful with Paternoster rigs and fresh salmon as bait, you almost can't go wrong. Sharks over 15kg have been landed over the past week with plenty of bycatch including flooded tiger grade and snapper. There have been a few reports of bluefin tuna trolling forward as well as along the 70m line so it's worth having a heavier rod and reel in some lures on the boat if you're heading out soon .
The west coast, from Portland to Port MacDonnell, continues to produce fantastic bluefin tuna fishing. Schooling tuna were in huge numbers along the coast. Gone Fishing Charters has been among the action for the past few weeks and the boys are putting fish on deck.
Wurdi Buloc fished well last week with Trout and Redfin on the bite. Norries Wasabi Spoon has been a favorite lately, allowing you to cast far and cover plenty of water.