The Caribbean Winter Circuit is back with a bang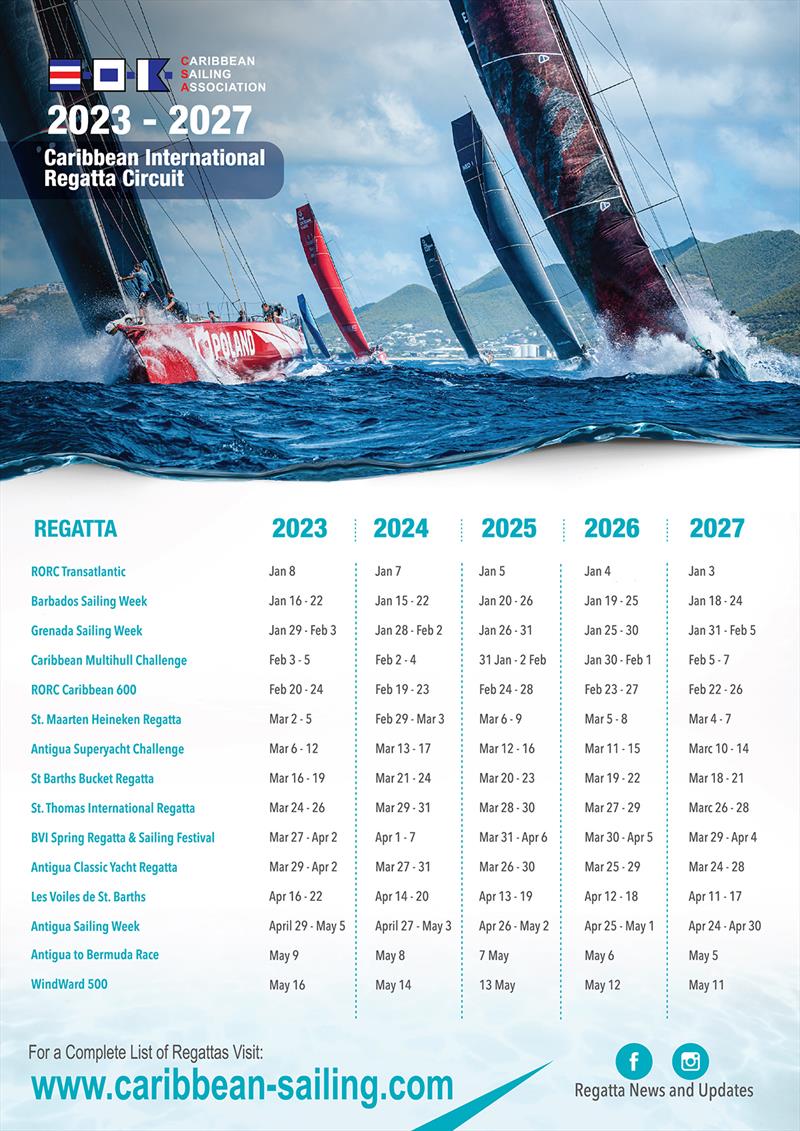 The Caribbean Winter Circuit is back with a bang
by Caribbean Sailing Association Aug 19 07:40 PDT

Caribbean International Regatta Circuit © Caribbean Sailing Association

The Caribbean Winter Circuit starts in January and features great races across the region every month until early May. This is the perfect time to plan the islands and regattas you want to participate in!
Each island has its own unique regatta, offering competitive racing using the CSA scoring rule as the handicap system and/or design classification where applicable. Events are scheduled to allow competitors, officials, spectators and media to navigate from event to event and participate in as many events as they wish throughout the season.
The regatta organizers strive to adapt the courses to make each class's race as pleasant as possible. Providing exciting racing is easy with our near-perfect conditions; warm waters, high seas and constant trade winds.
For 2022: The RORC Transatlantic Race has moved to a post-New Years date to allow crews to spend time with families over the holidays before heading to Lanzarote for the race start and bridging the gap between the end of the race and start of the race. RORC Caribbean 600. The race from Antigua to Bermuda is back on the calendar just after Antigua Sailing Week and open to all classes. the Windward 500 will celebrate its 3rd edition and will offer boats looking for a second circular race off the Caribbean an excellent option.
CSA President Michele Korteweg said: "For people not bringing their own boat, a strong fleet of race charters and bareboats are available at most events and allow sailors to fly, race, party and get home without the responsibility and logistics of moving the boat from island to island."
For owners wishing to bring their boat to the area, there is the option of joining a rally or race, or shipping with a number of companies with scheduled pickups and drop-offs.
In addition to the events selected from the five-year calendar, there are many additional one-day regattas across the islands. The full schedule is available online at caribbean-sailing.com/calendar.