The attacks changed air travel, the people who make it happen | Local News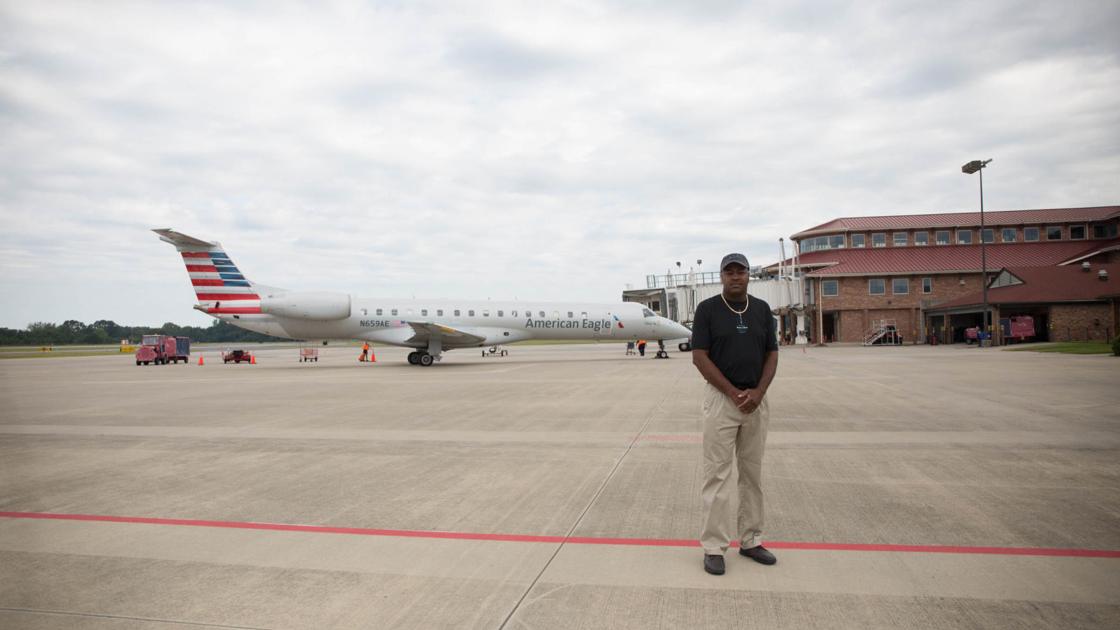 In the United States, September 11, 2001 started out like any other Tuesday.
Melvin Coleman, then a lineman at the Pitt-Greenville airport, had been at work since 5 a.m. checking activities in the terminal when he learned that a plane had struck the north tower of the World Trade Center.
"It was a normal day. There were quite a few people in the terminal there, getting ready for a departure flight, "said Coleman, who had worked for PGV for five years at the time. "It was just a normal day until then."
People haven't had a lot of reaction, he said.
Nearly 800 miles north, Kim W. "Bill" Hopper, then deputy airport manager at Portsmouth International Airport in Pease, New Hampshire, was working in his office when he heard the news on the radio.
Both men thought the first accident was a tragic accident. Less than 20 minutes later, as the whole world watched live television, a commercial airliner crashed into the south tower of the World Trade Center.
"I went to tell my boss, who was a retired Air Force Lt. Col., and the words out of his mouth were, 'We are under attack,'" said Hopper, who is now the executive director of the Greenville Airport. Within the hour, two more commercial planes fell, one crashing into the Pentagon and the other in a field near Shanksville, Pennsylvania. It was later learned that the passengers of United 93 learned of the other attacks and retaliated against the terrorists.
The changes brought about by the September 11 attacks began immediately at airports across the country, regardless of their size, and remain in effect 20 years later.
After the second strike, people started making calls on their cellphones, Coleman said. He radioed his crew to inform them of the accident.
An inbound flight to Greenville was diverted to Charlotte and the airline canceled all flights from Greenville. Nationally, all flights were directed to the closest possible airports.
Greenville has seen private planes based at its airport return, but no private or regional passenger planes have landed.
"What I distinctly remember about this situation is that everyone put their differences aside very quickly," said Coleman. "Everyone has become a friend. People were carpooling and doing whatever they could to help each other get home.
Because Portsmouth International Airport at Pease had an 11,000-foot runway and a customs office, Hopper said staff prepared for inbound traffic. Although they got private planes, commercial passenger flights went to larger airports.
Across Pease, the Air National Guard was one of the first to take to the skies, refueling military planes patrolling the airways, including jets protecting Kennebunkport, Maine, where the 41st lived. President, George HW Bush.
As the military flew, airports large and small underwent an immediate change.
"We were getting faxes from (Federal Aviation Administration) giving us instructions, so we would put locks on all the doors, putting jersey gates in front of the doors," Hopper said. "The airport manager was over there on a forklift carrying barriers in jersey. I didn't know we had so many jersey barriers.
In Greenville, Coleman and his team of three were ordered to patrol the airport perimeter several times a day.
"We had to learn new procedures," he said. "We had to control the cars entering the airport. We went from being an aircraft refueller to going to the parking lot and checking every car that came in here.
"We had to filter everyone who entered the building. We had to learn a whole new job very quickly, "said Coleman.
"We were learning all the security leaks an airport could have. Turns out it's quite a lot, "he said, especially at smaller airports that didn't have dedicated security personnel.
In the days that followed, the toll of the September 11 attack became evident. Hopper said one of the pilots on the hijacked plane had a brother stationed with the Air National Guard in Pease. Residents of neighboring communities had been passengers on planes.
Prior to September 11, airlines were responsible for screening passengers and baggage was not screened, Hopper said. In less than two months, the Transportation Safety Administration was created and the federal government took over commercial flight safety. The passengers and their luggage were searched more thoroughly.
The screening technology that was discussed in the summary was quickly installed, Hopper said. The design of airport terminals has changed to accommodate heavy security equipment and to streamline the check-in process.
"There is more consistency in security. There's definitely a difference in how it's interpreted, but everyone has the same rules and standards, "Hopper said. "The federal government has become very good at aviation safety. "
The flyers quickly adapted to the new measures, he said.
Coleman retired from Pitt-Greenville Airport in 2016 after working there for 20 years. He still occasionally works for private pilots and makes sandwiches at Ernie's Famous Subs.
Coleman said he was unhappy that 20 years after the attack Arab Americans and others in Middle Eastern countries were still subjected to stereotypes that described them as terrorists.
"This is one of the things I had to deal with when working at airports, seeing Arabs coming to the airport – trying to get from point A to point B – and just being stereotypical. as you go, "Coleman said. "They have weird looks, they're doing extra research. It always happens; they always have funny looks.
As a former member of the military, Coleman said he was disappointed with the way the country handled its withdrawal from Afghanistan and the future of its people.
"The women of this country have made great strides over the past 20 years and know they are going to come back to where they started," he said.
Coleman said the nation must mourn on Saturday but must also look to the future.
"We will never forget September 11, just as we have never forgotten Pearl Harbor, but at some point we have to move on," he said.
"I'll try to treat (Saturday) like a normal day. I'll remember that, but I think normalcy is the goal, "Coleman said. "Showing that we can normalize and move on with our lives is the best thing we can do."
Hopper said he would spend the day with the family. September 11th showed him that if you think about it, it can happen.
"When it comes to safety and security, if you think it can happen, do what you can to prevent it," Hopper said.
Hopper said the nation remembers 9/11, he hopes people will not only remember the attack but what happened next.
"People came together when it happened. I hope people don't forget that we can do it, "he said. "We are going through an equally difficult time right now (with the COVID-19 pandemic) as we were back then and maybe we need to remember what we did back then so that we can persevere in what we are crossing right now. "