Palmetto Kingfish Tour returns to Charleston this summer | Fishing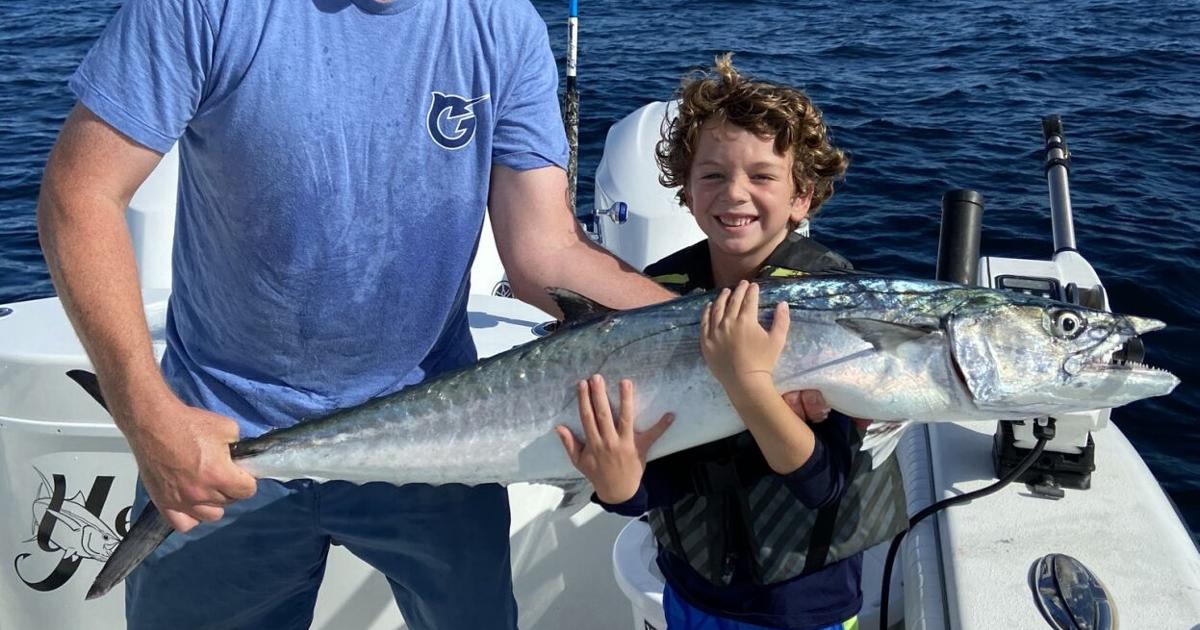 The Palmetto Kingfish Tour, an umbrella event encompassing four Charleston tournaments, returns after a two-year absence and the event's chairman bears a name familiar to those familiar with the history of competitive king mackerel fishing.
Scott Smith is the grandson of entertainer Arthur Smith ("Dueling Banjoes") who in 1977 organized the first Arthur Smith King Mackerel Tournament to bring federal attention to the need for piers in Little River Inlet. Over its history, the tournament has grown to include ports in Little River, Georgetown, and Charleston.
Scott Smith, who lives in Mount Pleasant, is a third-generation king mackerel fisherman. He said he had expressed interest in getting involved with the Palmetto Kingfish Tour and was flattered that he had not only been asked to get involved, but had been asked to chair the competition of This year.
"I guess I've had it honestly. I've done it my whole life," said Smith, who fishes from a 39-foot Yellowfin named Yellowfin Only. "Growing up in the tournament industry with Grandpa, I said if there was anything I could do to help myself, let me know. We formed a committee and came up with a new format and a new payout structure and launched a whole new series."
The four king mackerel tournaments held each year in Charleston will serve as qualifying events for the Palmetto Kingfish Tour Championship:
• Low Country Open, June 18, Ripley Light Yacht Club
• Hooked on Miracles, July 16, Ripley Light Yacht Club
• James Island King Mackerel Tournament, July 30, James Island Yacht Club
• Carolina Kingfish Classic, August 12-13, Charleston Harbor Marina
Anglers who register for the Palmetto Kingfish Tour (palmettokingfishtour.com) score points based on their catches in these four tournaments and compete for both the King of Kings title as well as the opportunity to participate in the Palmetto Kingfish Tour Championship to be held September 22-25.
The Palmetto Kingfish Tour will be limited to 40 boats with an entry fee of $4,000 per boat (does not include entry fees for the Low Country Open, Hooked on Miracles, James Island King Mackerel Tournament or Carolina Kingfish Classic ). The deadline for registration is May 1.
During each of the four qualifying tournaments, there will be a tournament within a tournament for PKT participants, paying $10,000 for first, $5,000 for second and $2,500 for third. The King of Kings competition, which pays $10,000 plus a custom set of live bait rods, will be determined by a total weight count of a team's best three out of four catches from qualifying tournaments.
The top 20 teams will then compete in the Palmetto Kingfish Tour Championship September 22-25 which will be fished out of Charleston Harbor Marina. The top five teams (based on 40 boats competing in the series) will win cash prizes of $40,000 for first place; $20,000 for the second; $10,000 for the third; $6,000 for the fourth; and $4,000 for the fifth. There will also be tournaments within a tournament (TWT) for the two fish aggregate; high king Day 1; and great king Day 2.
American yacht club
America's Boating Club Charleston will hold a boating safety course March 26 at the Berkeley County Emergency Services Training Center in Moncks Corner and another on April 16 at 1376 Orange Grove Road, Charleston. Classes start at 9 a.m. and end around 4 p.m. Successful participants are awarded the SC Department of Natural Resources Boater Education Card. Cost is $25 for adults and youth 12-18 are free. Call 843-312-2876 or email [email protected]
Charleston Inshore Fishermen
The 29th Annual "Big Ed" Sheepshead Charleston Inshore Anglers Tournament will be held on April 30. The captains' meeting begins at 5:30 p.m. April 28 at American Legion Post 147, located at 968 Folly Road. The weigh-in will also take place at post 147 from 4 p.m. to 5 p.m. on April 30. The tournament entry fee is $40. Contact Kevin Mischke at 843-324-1006; Nick Kvestad at 843-557-2811 or Gene Broderick at 843-224-6826.
SALTT fishing seminars
The Student Angler League Tournament Trail (salttfishing.com) holds monthly fishing seminars on the second Tuesday of each month from 6-7 p.m. at Harvest Church, located at 3552 Old Kings Highway, Murrells Inlet. Speakers include charter boat captains and local fishing experts.
SALTT is a training ground for students in grades 1-12 interested in competitive fishing for rockfish or largemouth bass. Three fall tournaments and three spring tournaments are scheduled at Carroll Campbell Boat Landing in Georgetown. SALTT also hosts the annual Brody Bates Youth Redfish Open Scholarship Tournament, to be held April 2 at Buck Hall Landing in McClellanville.