OWG, Canada's unconventional airline start-up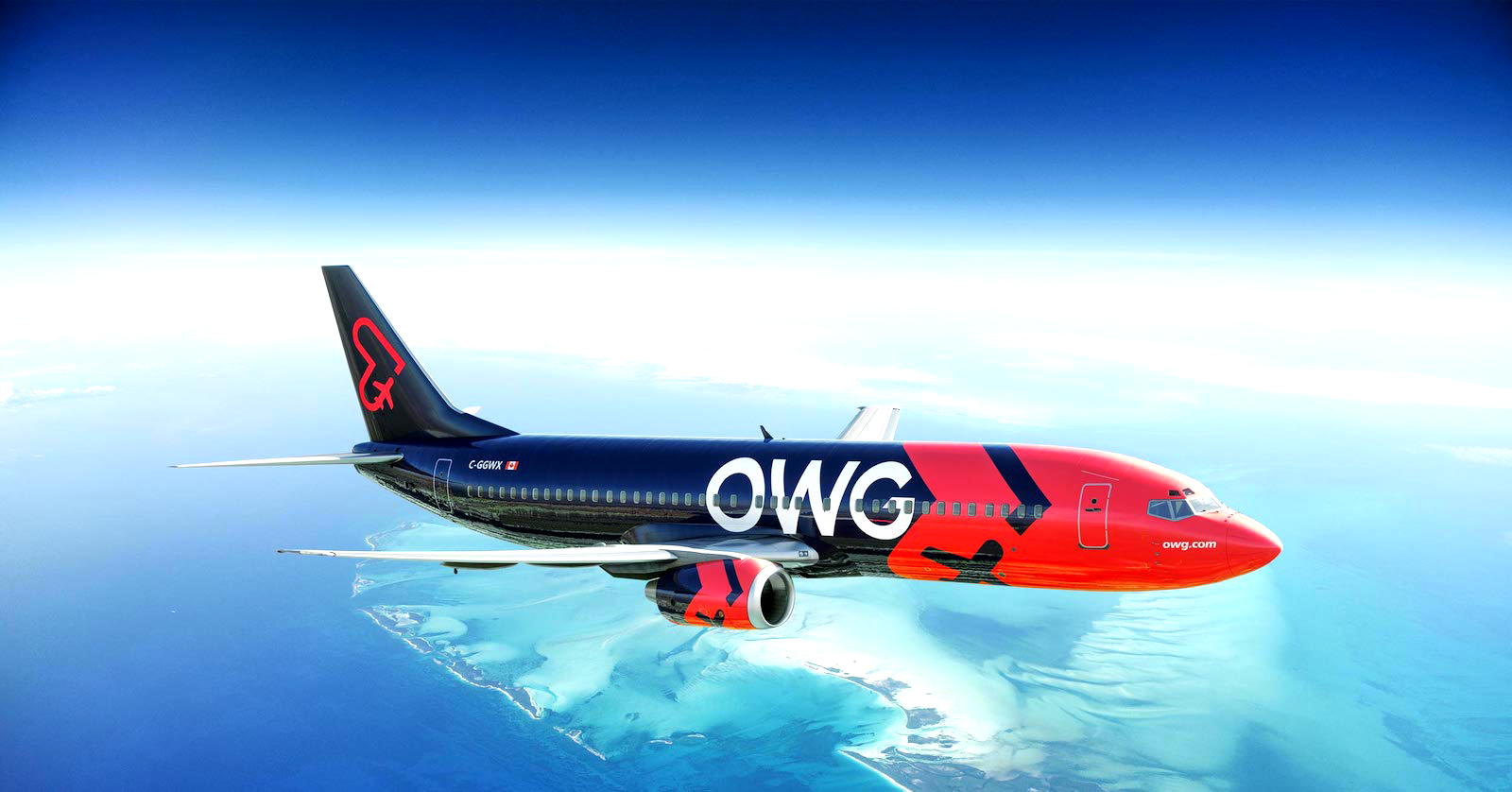 It's fascinating – a new (rather) Canadian airline will welcome passengers whether they are single, in a relationship, or traveling with their family.
OWG, a new airline from Nolinor Aviation
Nolinor is a charter airline based in Montreal. The carrier operates an entire fleet, ranging from some older Boeing 737s and Learjet 45s to Convair 580s. There are a lot of things that make this fleet fascinating, including:
Some of the 737s are equipped to land on gravel airstrips (Nolinor offers many charter flights to northern Canada)
Nolinor operates the oldest 737 in the world which still flies; more precisely, the airline owns a 737-200 which has been flying for more than 47 years, since 1974
Nolinor even has a Boeing 737 which can be converted to a fully business class configuration.
In 2020, Nolinor announced its intention to launch a new airline named OWG ("Off We Go"). The airline is based in Quebec and will offer flights to southern destinations (think Cuba and Mexico). You might be thinking "oh great, another super low cost carrier" because it's all the rage these days.
However, that is not the direction the airline is taking. Here's how the airline describes itself:
In recent years, different categories of airlines have emerged. After a long review of the profile of each of these categories, we have come to the conclusion that OWG is not a LOW COST or ULTRA LOW COST type airline. The vision of these airlines is to reduce an air transport service to its simplest components. At OWG, we believe that whatever pricing formula is in place, the priority must remain to offer an experience, and to do so, our passengers must be at the heart of our priorities. Our vision is to give you a healthy dose of love and that is why OWG is an airline in the HIGH LOVE category.
The airline will operate a fleet of Boeing 737s, including 158-seat 737-400s, and the airline is also acquiring a 737-800 (as described, the airline is acquiring older aircraft "in order to offer fares. competitive ").
OWG's "HIGH LOVE" in-flight product
In March 2022, OWG will launch flights between Montreal (YUL) and Los Cabos (SJD). The service will initially run three times on weekends during Spring Break, but the flight likely has the potential to be extended. At over 2,500 miles in each direction, it's a fairly long flight. OWG sells this service as the "HIGH LOVE" experience.
These flights will be quite an experience, at least compared to what you might expect. Passengers will benefit from a "free gourmet meal service" on these flights and will also benefit from a free "unlimited" open bar service.
More interestingly, passengers can be seated in one of three zones, in order to ensure a "different" experience for passengers:
Singles can travel to the "high zone"
Couples can travel in the "Love Zone"
Families can travel in the "heart zone" at the back of the plane
How interesting it is to see an airline separate passengers according to whether they are single, couple or traveling with family. While I'm sure some single people will love to sit next to other single people, some won't. After all, just because you're single doesn't necessarily mean you want to be picked up by another passenger, with whom you are stuck in a metal tube for more than five hours.
OWG is partnering with all-inclusive resorts in Los Cabos to sell these flights as part of a package vacation. Passengers have a choice of different hotel prices, and the idea is that this is an all-inclusive package, from the moment you step on the plane.
At the end of the line
OWG is a new airline from Nolinor Aviation. The airline will operate a fleet of Boeing 737s to destinations in the Caribbean and Mexico. The airline has listed its "HIGH LOVE" flights to Los Cabos, offering free meals and drinks, as well as separate seating areas for singles, couples and families.
It's definitely cool to see an airline try something different. I'm curious to see if people are willing to pay for a better flexible product on the fly, especially when the hard product isn't that good.
What do you think of OWG's in-flight experience?