Loganair returns to profit but is still looking for a buyer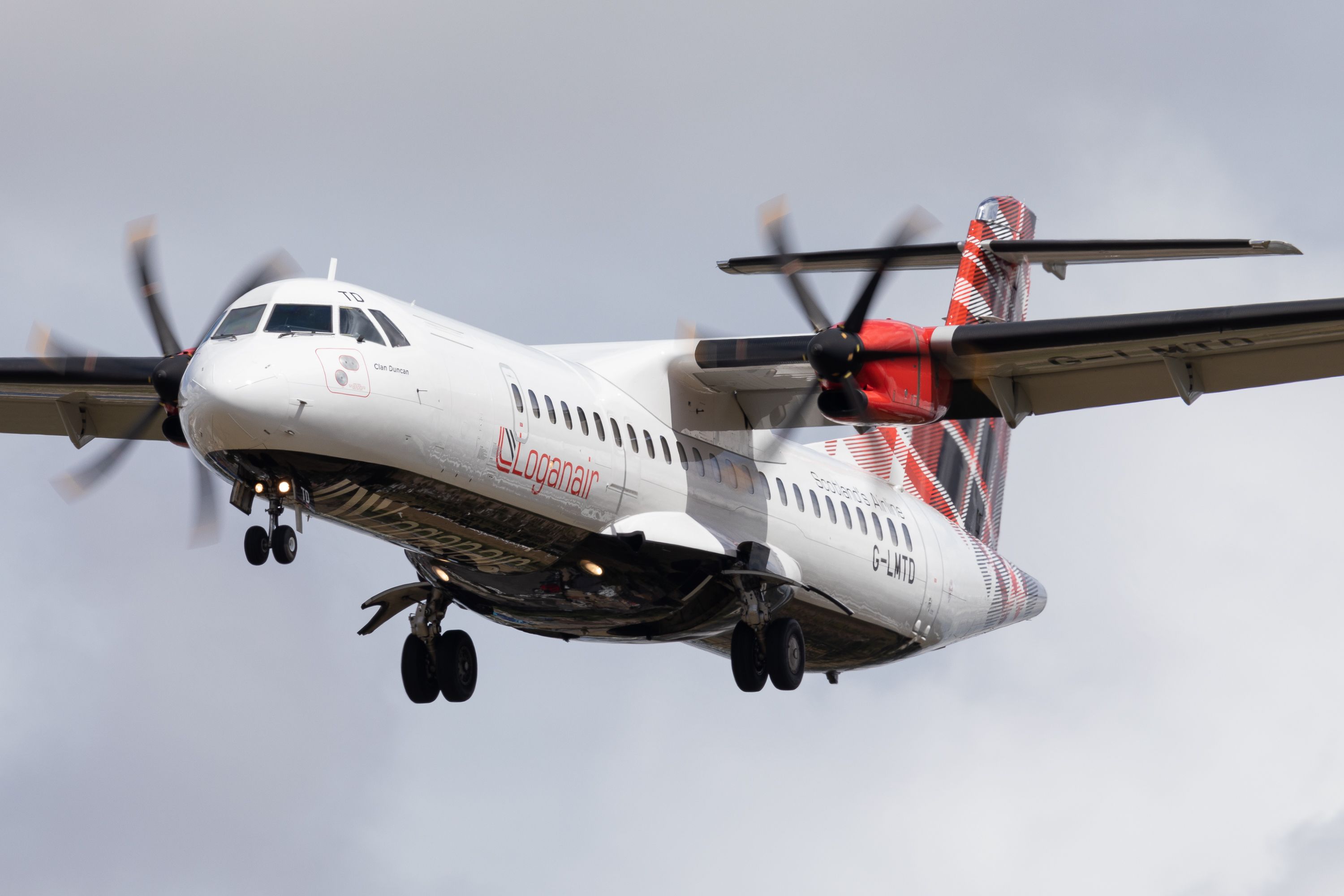 Just weeks after going on sale, British regional airline Loganair posted its first profit in two years. Seems like good planning, luck or a good time for the owners, with a profit in the bank in the upcoming sales negotiations.
A profit on the diamond anniversary
Photo: Getty Images.
Last week, Loganair announced that it had returned to profitability in the fiscal year ended March 31, 2022 (FY22). As 2022 is also the airline's 60th anniversary, making a profit seems like an appropriate way for owners, staff and customers to celebrate this diamond anniversary. Loganair's audited accounts show the airline made a pre-tax profit of £4.98m ($5.65m) on revenue of £161m ($182.6m). dollars). This follows two years of losses, which the airline attributes to the effect of COVID-19 on its operations.
In FY22, Loganair became the UK's third busiest airline by number of flights operated, trailing behind British Airways and easyJet. Across its network of UK and international destinations, Loganair carried more than 910,000 passengers in FY22, building on that with its "busiest summer to date" in 2022. More bargaining chips in the hands of owners and eager sellers, the Bond brothers.
CEO Jonathan Hinkles said Loganair's large team and diversified business model are the reason it has delivered profits ahead of many of its UK rivals.
"It has undoubtedly been an incredibly challenging two years. Even so, our business results, strengthening balance sheet and comprehensive Green Skies environmental program mean we are fully confident that Loganair is now in the strongest position of all. British regions airline to weather the storms that affect the wider economy."
Loganair certainly has a diverse business, with many other sources of income beyond moving people, particularly to the beauty of the Scottish islands. The airline has secured a new five-year contract with UK's Royal Mail to undertake its air services to the Highlands and Islands. The deal, which started on February 1, is to deliver to Scottish islands during the day and connect to Royal Mail's national network every night. The airline has added four ATR72-500 Freighters to replace older Saab 340 aircraft being retired as part of an overall fleet renewal.
It's time to renew the fleet
Photo: Loganair
According to ch-aviation.com, Loganair has two Saab A340B(F)s with an average age of over 35, so they probably deserve some time off after all that flying. The airline has 43 aircraft, including 15 ATR42/72, three De Havilland DHC-6, 10 Saab 340B and 15 Embraer 135/145. It's not a particularly young fleet, with an average age of 22.2.
Based in Scotland at Glasgow Abbotsinch International Airport (GLA), Loganair has secured more contracts to support energy operators in and around Aberdeen. He is also involved in bespoke charters for several major SuperLeague football and rugby teams.
In another sign of how well the airline is prepared for the sale, Loganair has repaid a UK government-backed loan that provided financial stability during the pandemic. It was part of the UK's Coronavirus Business Interruption Loan Scheme, where the government backed the loan from Loganair's long-term banker, Virgin Money. The money was repaid nine months ahead of schedule and Loganair moved to a new financing deal with Virgin Money.
It certainly looks like Loganair is a much more attractive purchase than it was about a year ago. It will be interesting to see who comes to kick the tires and take over.
If you have flown with Loganair, please let us know what you think and if you would recommend the airline.