In Review: How Paducah Responded to September 11 | New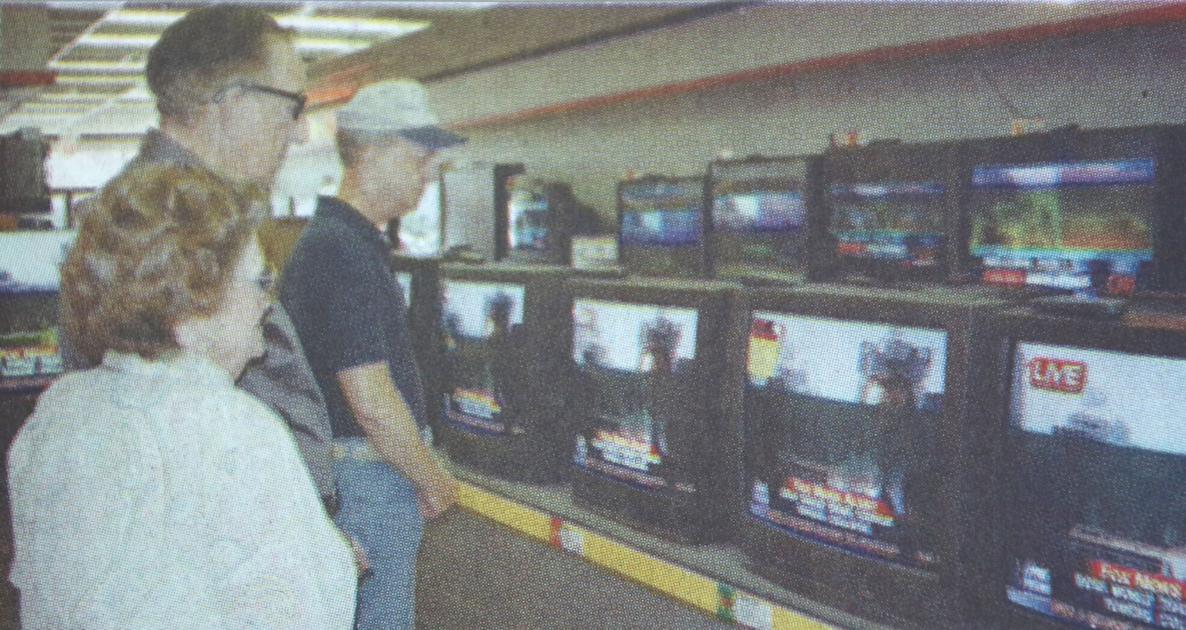 Paducah Sun reporters sought to locate coverage of the terrorist attacks that devastated the country on September 11, 2001. The Sun has put together some of these reports to give readers an idea of ​​how Paducah and its environs have been affected by the attacks.
respond to attacks
Former reporter Matt Sanders visited the Kentucky Oaks Mall on September 11, 2001 to report on immediate local reactions to the terrorist attacks. Sanders spoke to Rudy and Mary Nell Barnett, who traveled from Murray to the mall and watched the day's events unfold on televisions. Rudy Barnett was in shock that the attacks had occurred, and Mary Nell Barnett felt that retaliation from the United States was necessary.
The Sun also spoke to natives of Paducah who were living or visiting New York at the time of the attacks. Leigh Landini Wright had the reaction of Byron Hoover, a Paducah native living in Greenwich Village at the time and could see the Twin Towers from his apartment.
"It is a symbol of the city. It is a true symbol of New York and of New York's economic powerhouse. It is disgusting that something so big is destroyed so quickly, "Hoover told The Sun on the afternoon of September 11.
Two sisters, Sarah and Caroline Steele, both of Lone Oak, were also living in New York at the time of the attacks. Sarah Steele told The Sun she was late for work and knew something was wrong when she got off the train.
"I was late and usually when you are late the station is empty because everyone is already at work. But everyone was still, looking at the sky, "Sarah Steele told The Sun.
Bob Steele, father of Sarah and Caroline, was working with McCracken County Schools at the time and told The Sun his daughter Sarah saw the towers fall from her desk.
City and County Officials Discuss Terrorism Response Plans
Bill Paxton, who was the mayor of Paducah in 2001, called a meeting on the morning of September 11, 2001 between city officials, county officials, fire departments, law enforcement agencies and utility companies to come up with a plan if a terrorist attack hits western Kentucky. About two dozen officials gathered to discuss emergency procedures they took after hearing about the attacks, The Sun reported. Although officials admitted at the time that a terrorist attack on Paducah was unlikely, they did not want to be caught off guard in an emergency.
Kent King, who was the director of emergency and disaster services for Paducah-McCracken County, identified several sites, including power plants, dams, fuel storage areas, gas pipelines and the federal building at the center. -City of Paducah as "major threats of attack".
Panicked gas purchases lead to shortages and price hikes
Jack Zimmer, who lived in Johnson City, Ill. At the time, told The Sun he saw a service station in Marion, Ill., Raise prices by $ 1.69 / gallon to $ 3.50 / gallon "in minutes". Gas prices in Paducah ranged from $ 1.86 to $ 1.58 per gallon on September 11, 2001.
Despite this, the lines were long and some gas stations felt the impact of the increased demand. The Sun posted a photo of an unnamed gas station near Paducah Community College indicating the gas station ran out of gas. A manager at Scot's Market in Lone Oak told The Sun the station ran out of regular unleaded gasoline by mid-afternoon.
Reinforcement of security measures at the Paducah gas diffusion plant
Former Paducah Sun reporter Bill Bartleman reported that the Paducah Gas Diffusion Plant was placed under Level 2 alert status on September 11, 2001 by the Department of Energy. As a result, the factory was closed.
At the time, the plant was the only active facility in the United States for the enrichment of uranium for nuclear fuel. The factory normally operated under a level 5 status, but was moved to level 2, the second highest status.
The factory only allowed inside people who had the proper authorization and were on official business, although most employees worked normal shifts. Kentucky State Police, McCracken County Sheriff's Office, and Paducah-McCracken County Emergency and Disaster Services assisted the plant's 30-man security team.
Flights from Barkley Regional Airport stranded
The FAA alerted Paducah officials at 8:40 a.m. that it had ordered all commercial and private planes to take off and that several commercial flights could be rerouted to Barkley Regional Airport. Airport officials have reported that only one plane, a Federal Express plane, was diverted to Barkley, while other planes were diverted to larger airports.
Former reporter CD Bradley reported that flights had resumed, with enhanced security measures, including concrete barriers outside the terminals, at Barkley Regional on September 13, 2001, with a flight departing for St. Louis this that night. However, Tracie Deaton, who was the airport's director of marketing, suggested people consider delaying their trips, saying not all airports are functioning yet.