Carl Eugene Maness Sr. | Obituary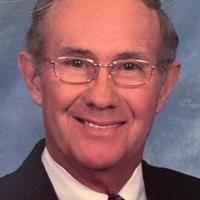 Troy, North Carolina
Carl Eugene Maness Sr., 80, of Troy, passed away on Friday, March 4, 2022, peacefully at his home.
A funeral service was held Monday, March 7, 2022 at 11 a.m. at Ophir United Methodist Church Cemetery, 2020 Ophir Rd. in Troy with the Rev. Jeffrey Pope officiating.
Carl was born in northern Moore County to the late Curtis Walter and Mary Maxine Royal Maness. He spent most of his career with Montgomery Motors in Troy with over 45 years of service as a salesman, sales manager and general manager until his retirement. He was instrumental in building and operating the Pines Motor Ford (now Leith Honda) dealership in Southern Pines. Carl was an entrepreneur and owned many businesses including Maness Trucking, Troy Truck and Trailer, Carl's Auto Sales, and Troy Sporting Goods and Pawn Shop. Carl was an airline pilot who spent years flying his private planes. He took particular pride in building his own private airstrip. He was an avid race car driver who spent his early years as a track champion at numerous tracks, with his home track at Caraway Speedway in Asheboro. He never gave up his love of automobiles and collecting classic cars, motorcycles and going to car shows. Carl never met a stranger and was constantly helping others. He particularly loved his animals and had a weakness for saving those in need.
He is survived by his wife of 30 years, Vickie Saunders Maness; and her children – Sandy Maness Stewart (Mark) of Seven Lakes, Carl Maness Jr. (Lori) of Albemarle, Ricky Maness (Betty Jo) of Troy, Renee Maness Lewis (Wilbur) of Loris, SC and Nicole Maness of Troy. Carl is also survived by his grandchildren – Russell Stewart, Chandler Maness, Rachel Stewart Shell, Charlie Maness, Jaxon Maness, Noah Maness, Clay Lewis and Wyatt Lewis; and his great-grandson, Elijah Shell.
Submissions may be made to the Montgomery County Humane Society, 442 Landfill Road, Mt. Gilead, NC 27306.
The Bumgarner Family Funeral Service serves the family.
Online condolences can be made at www.bumgarnerfunerals.com