At least one dead as storm overturns private jets at exclusive Florida airport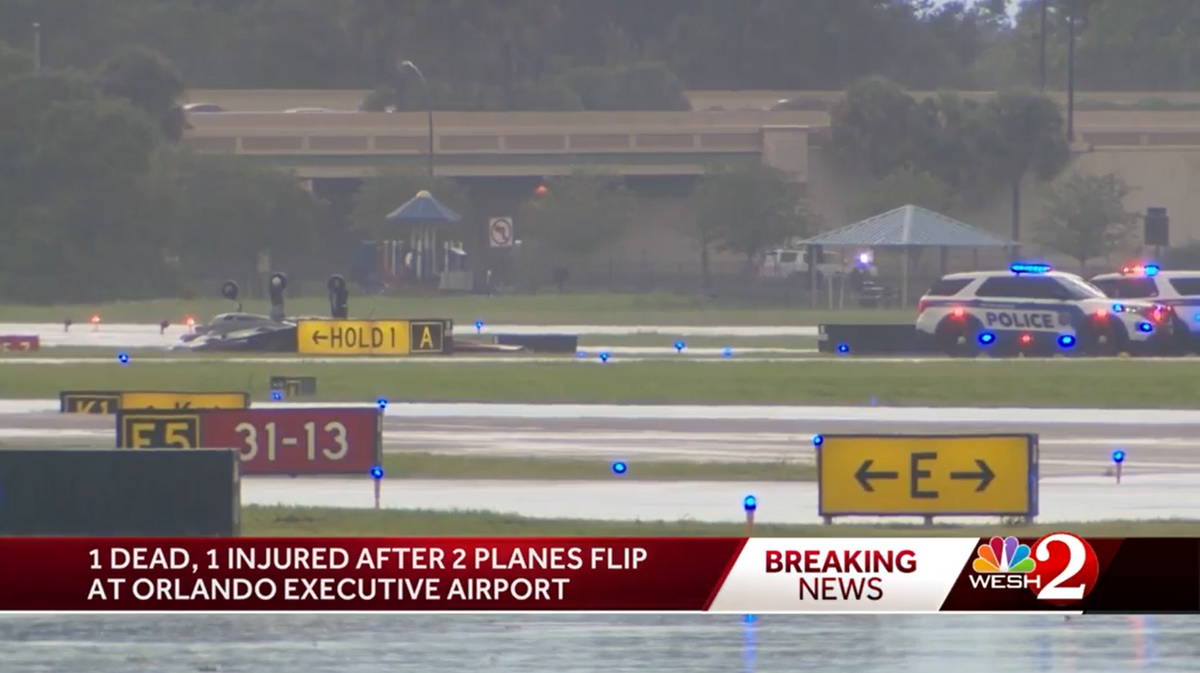 One person died and another was injured after a twin plane crashed at Central Florida Executive Airport on Thursday.
The Diamond DA42 Twin Star collided with another unoccupied aircraft as it prepared to take off on a runway in severe weather around 5 p.m., said Carolyn Fennell, director of public affairs for the Greater Orlando Aviation Authority.
There were two people on board when it rolled over while awaiting clearance, with officials saying a gust of wind blew the plane through the air.
The Orlando Fire Department responded to the crash, but one person was pronounced dead at the scene, while another person was taken to Orlando Regional Medical Center on trauma alert, a doorman said. -word of the fire department. United States today.
The identities of those involved in the incident have not yet been made public.
"There was evidence that the planes that were parked were moved by the wind," Orlando Airport Executive Director and air traffic controller Judith-Ann Jarrette told the NBC affiliate. , Wesh.
"We get regular weather reports. We all do. And we work very closely with the air traffic control tower, so if things get really bad, they'll hold. In fact, the plane that had taxied for the departure was waiting and unfortunately this system moved so fast, it was so violent with very high gusty winds that it actually flipped the plane over."
According to News 6 meteorologist Jonathan Kegges, wind gusts of 62mph were recorded at the airport as the storm moved through the area.
Authorities did not give details of the plane's destination.
The National Transportation Safety Board is investigating the incident as the airport is now operating normally.