A new tour explores Australia's 'last frontier' on a spectacular day trip from Cairns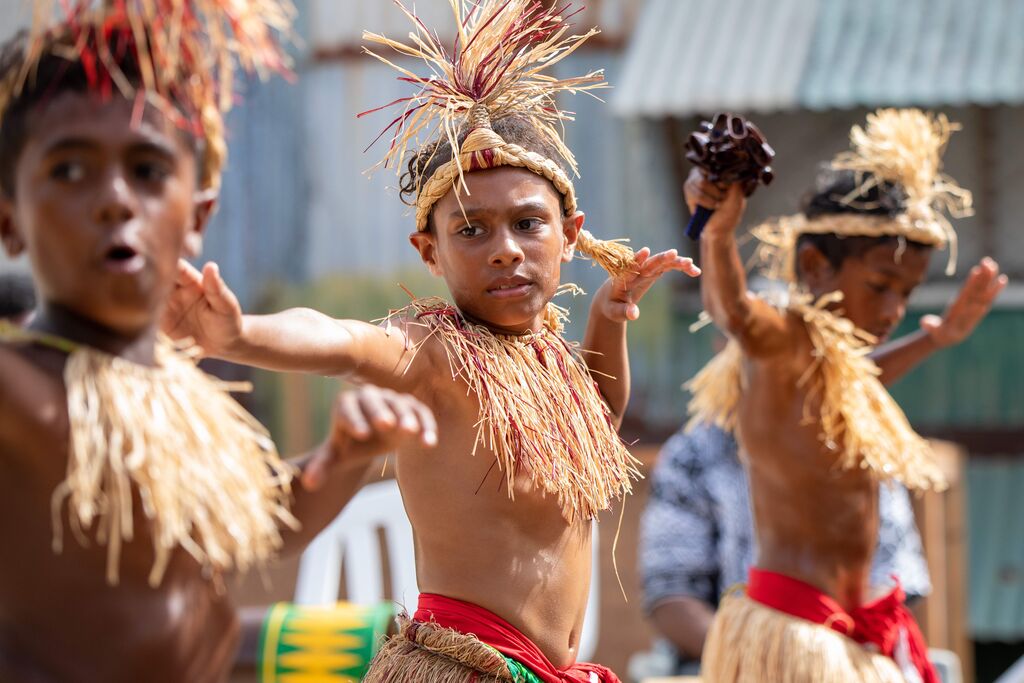 The afternoon dances reflected the pearl lugger days of the Zenadth Kes and inherited the knowledge of reading the winds and tides of the archipelago.
"It's very important to share these stories because, like anything, if you spread them and everyone knows about them, your culture stays alive," he said.
"Our elders tell us that we need to document this, record it, broadcast it on TV and teach every young child about their culture."
The tour ends with a cruise around town with Dirk from Lax Charters or Ron Laifoo – Joey's parents, in case you were wondering!
##IAA3##
The pair will take you to all of Waibene's landmarks, including the building where Eddie Mabo began his decade-long journey to overthrow 'terra nullius' at the High Court of Australia.
A visit to the local soccer oval was also part of Tropic now tour, with seemingly every resident of TI in attendance for Saturday's rugby league action.
Green Hill Fort is the final destination, offering panoramic views of Muralug (Prince of Wales), Gealug (Friday Island), Palilug (Goods Island) and Keriri (Hammond Island), as well as countless islets – one of which is actually a bunch of beached lugger ships!
On a clear day you can also see Pajinka, the tip of Cape York and the Australian mainland, which is 40 kilometers away.
Time your visit to the lookout at the right time and you might see children hunting octopus and clams along the shallow shores of Thursday Island in the late afternoon.