A fully vaccinated event, the USVI Charter Yacht Show is scheduled for November 7-10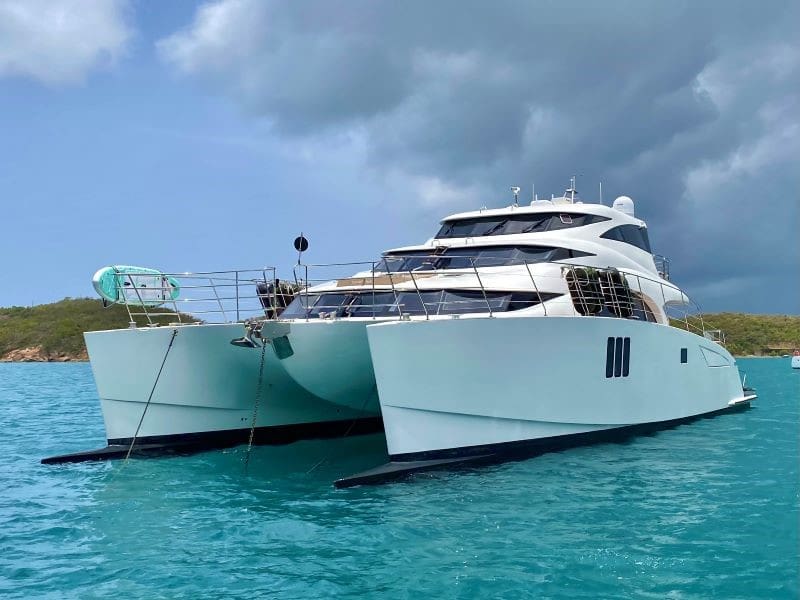 The 2021 Charter Yacht Show, hosted by the Virgin Islands Professional Charter Association (VIPCA), is scheduled for November 7-10 at IGY's Yacht Haven Grande St Thomas, and it features in-person and virtual elements with COVID security protocols -19 designed to ensure the well-being of participants and residents of the island.
The Virgin Islands Professional Charter Association (VIPCA) has announced that Gowrie Group, a leading marine insurance agency that manages the comprehensive health and yacht insurance programs available to active VIPCA members, has been appointed as a supplier of official insurance from the USVI Charter Yacht Show. for the fifth consecutive year.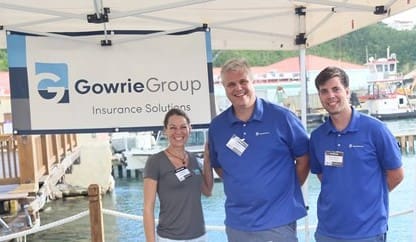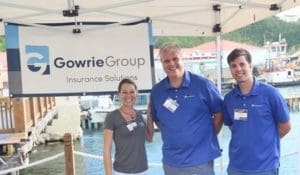 The Gowrie Group VIPCA health insurance team contacts are Rick Bagnall at [email protected] or (860) -391-7161, and Barbie Murray-Orne at barbiem @ gowriecom or (860) 399-3630. For yacht insurance consultations, contact Mark Gargula, [email protected], (860) 391-7371. www.gowrie.com
Yacht and Yacht Brokers – Register Now
With much of the show converted to virtual forums last year, this year with attendees vaccinated, organizers are happy to return to hosting in-person networking events to take advantage of the opportunity to attend. charter brokers to personally meet the crews.
A wide range of yachts is on display this year. These include the brand new 65ft Lagoon luxury sailing catamaran built in 2022, Justified horizons; the 112 'Broward motor yacht, Lady Sharon Gale, with its 2021 fairing; the 92 'sailing monohull, August maverick; and the 75 'luxury motor catamaran, Valhalla.
"By participating in the USVI Charter Yacht Show 2021, brokers will have an exclusive opportunity to get on board. Valhalla is such a unique vessel, with no other like this on display. It is a powerful and extremely comfortable boat with a futuristic look and a fully customized design, inside and out, "said Captain Sergio Gomez, who charters with Chef Neen Reynolds and crew Britnie Frizzle .
Valhallaoutstanding features include four guest cabins each with a private bathroom; a fully open two story living room with a large dining area and airy seating area; and a closed flybridge specially designed for comfort on long passages. Two Volvo Penta 1200 IPS engines allow the vessel to sail comfortably at 14 knots and a top speed of 20 knots. ValhallaWater toys include complete sets of scuba diving equipment, a jet ski, a canoe with a 70 hp outboard motor and several floating mats and lounge items.
IGY's Yacht Haven Grande St. Thomas Marina will offer an exceptionally low mooring rate of $ 1.50 per foot per day from November 1 to 17. www.igymarinas.com/marinas/marina-yacht-haven-grande/. There is also an "on arrival" fuel price with a 5% reduction.
What's new
Following a successful show in 2020, the USVI Charter Yacht Show will continue to implement multiple COVID-19 protocols and is proud to announce that it will be a fully vaccinated event. At the heart of any boat show is the networking of people and the ability for charter brokers to speak directly to the crews of the yachts and making this as safe as possible is the priority of the organizer.
"Every opportunity for exhibiting yachts to welcome charter yacht brokers on board is welcome, as is the case with any charter show. So, as the 2021 show promises to be very busy with brokers, VIPCA has included two broker dinner options on board and has opened all lunches to brokers so that they can dine on board by prior invitation.
"For show attendees who do not wish to dine on board, evening catering will be provided free of charge by Moe's Fresh Market and upon prior order. In addition, many restaurants are open daily for lunch and dinner at Yacht Haven Grande, "said Oriel Blake, Executive Director of VIPCA.
A reminder to yacht masters that registration on a first come, first served basis is now open for the 2021 US Virgin Islands Charter Yacht Show Culinary and Cocktail Competitions, which will take place on November 8 and 9, respectively. Judges this year will be chef and professional boxer, author of "My Modern Caribbean Kitchen" and St. Thomas native Julius Jackson; Chef Ralph Motta of Motta Cuisine in Sainte-Croix; Chef Colin Auchincloss of Island Edge Culinary; and Eron Brown of Sugar Brown Farm. Register at www.vipca.org/culinary-competition or vipca.org/cocktail-competition/