A different bonfire in Lord Street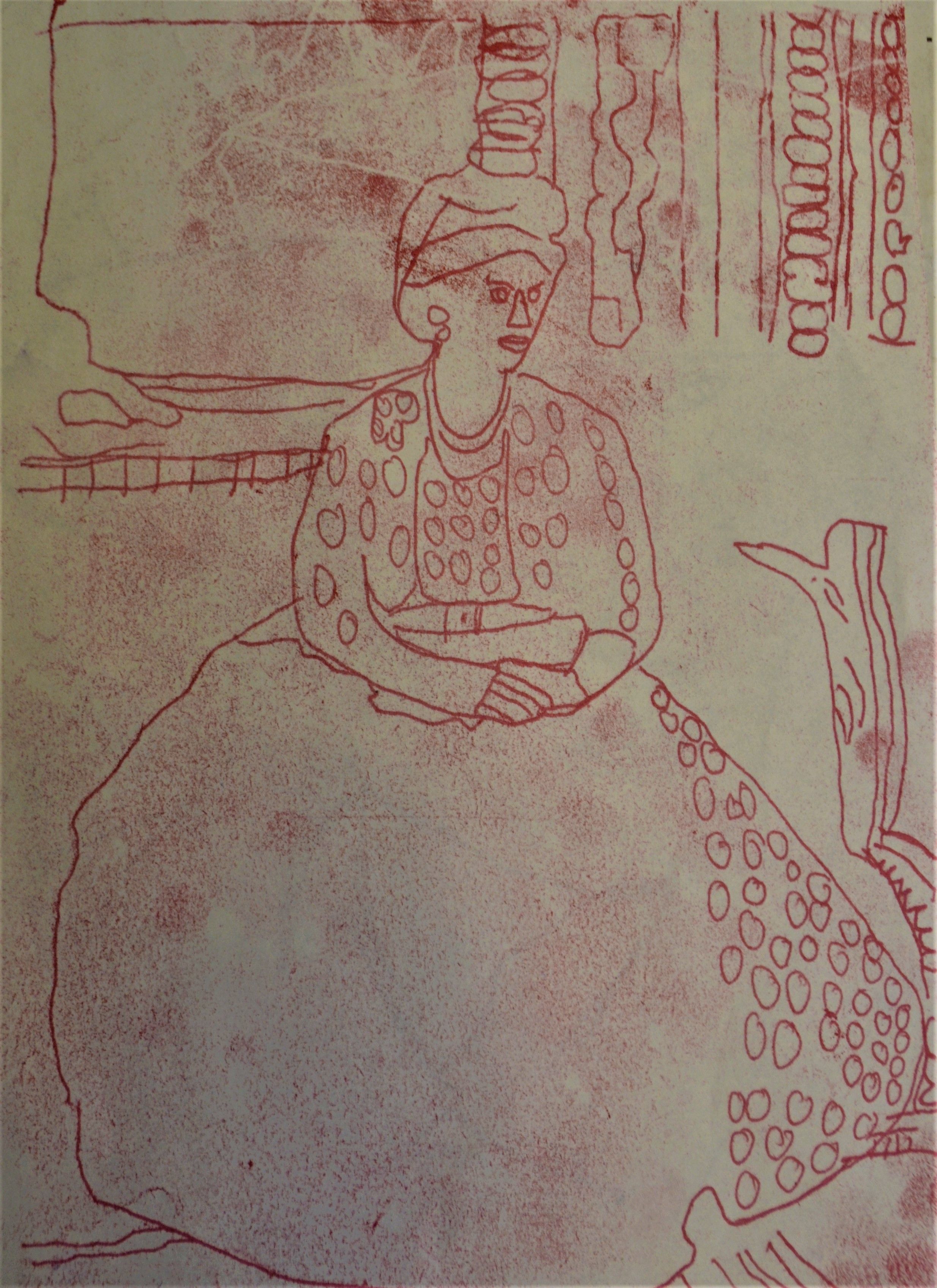 AN artist enters a community and what happens next can depend on so many different things.
In February this year I walked down Lord Street from Albertbridge Road and went to see if anyone wanted to do an art project. The reason I approached this area in particular is that on my previous trips around the bonfires to get a different perspective, this area was very welcoming, family friendly and they had moved to a smaller bonfire beacon style for the 11th Night festivities and an early carnival the next day.
The Diamond Women's Group, linked to Charter NI, was responsible. The murals have all been transformed, depicting, among other images, the Belfast Giants, where some youngsters play in the youth team.
Receiving a positive response, the group applied for funding from the Arts Council of Northern Ireland's Small Grants Scheme, funded by the National Lottery and, while awaiting the outcome, we thought about what would be most beneficial to the community. One idea was to start a week-long art program jokingly called the Loyalist Art Summer Scheme (LASS). The idea was to run it the week before July 12, when the kids get out of school and are excited about freedom and the holidays.
There is a large facility that was donated to the group by the Housing Executive – a community center on the ground floor of a series of houses with indoor and outdoor space for artistic creation. Three artists occupied the space for a week and led two daily sessions, which included workshops on collage, sketchbooks, printmaking in both monotype and etching, and two days of ceramics and of photography. A total of 49 kids participated and it was great fun getting to know them and seeing what they would produce.
We found the children very creative with a desire to learn and create, and above all we noticed how well they helped each other. Each day we arrived to a queue forming outside as we got the room ready for the day. There was great joy and cheers when the results of the artistic experimentation turned out well.
With ceramics, the idea was to use the bonfire as a kiln, using what was culturally available in the region, based on a technique called Raku. Although it was not one hundred percent, it generated interest, enthusiasm and greater awareness of ceramics.
Along with photography, we gave the kids disposable black and white cameras to see what they were looking at during July vacation. It showed our age and the speed of technology when most kids had never seen an analog camera before, but immediately started taking selfies with each other, marveling at having to physically wrap their pictures. The results came from the perspective of a child with a strong focus on the funfair that happens every year in They also learned about exposure speeds and taking pictures in the dark.
We returned for another week in August, this time taking the kids to galleries too, with visits to Pssquared, Belfast Exposed and the Mac. All the galleries were happy to entertain the group, whether it was asking if they were going to see the Mona Lisa or making photograms in the Belfast Exposed darkroom. It all ended with an exhibition at Pssquared where the community came to support the children and their work.
The children were able to see how art can be a profession and there is real talent among the group. Art is now on the community radar as a tool for self-expression and all the multiple benefits that can come when we humans have creative outlets. In a recent survey of local community needs, arts and crafts were included for the first time, as families saw the benefits. Communities can benefit from collaborating with artists in so many different ways.
The Small Grants Scheme is opened on a rolling basis by the Arts Council of Northern Ireland and is available to registered charities and other organizations that cannot distribute profits, groups of organizations working together to achieve specific projects and formally constituted Parent-Teacher Associations – full details on the ACNI website. You don't need to have specific artists in mind to apply for a project as advice can be given on how to select them.
Take liberties! by Jamie Reid opened in the Ulster University Gallery in the new York Street building. Reid is best known for his punk queen collage artwork for the Sex Pistols. It's great to see a new gallery open in town and the graphic nature of political art works well in the setting. Also nice to see another gallery open on a Sunday.
The University of Ulster Art Gallery is open Monday to Saturday from 9am to 8pm and Sunday from 10am to 6pm.
Do you have anything to say on this issue?
If so, why not send a letter to the editor via this link?